On paper this may look like an unfair comparison. FlexiSPY not only offers IM capturing with 13 IM services (8 for Android specifically – including Viber) whereas Mobistealth still is the only spyphone software not offer any IM capturing of any kind.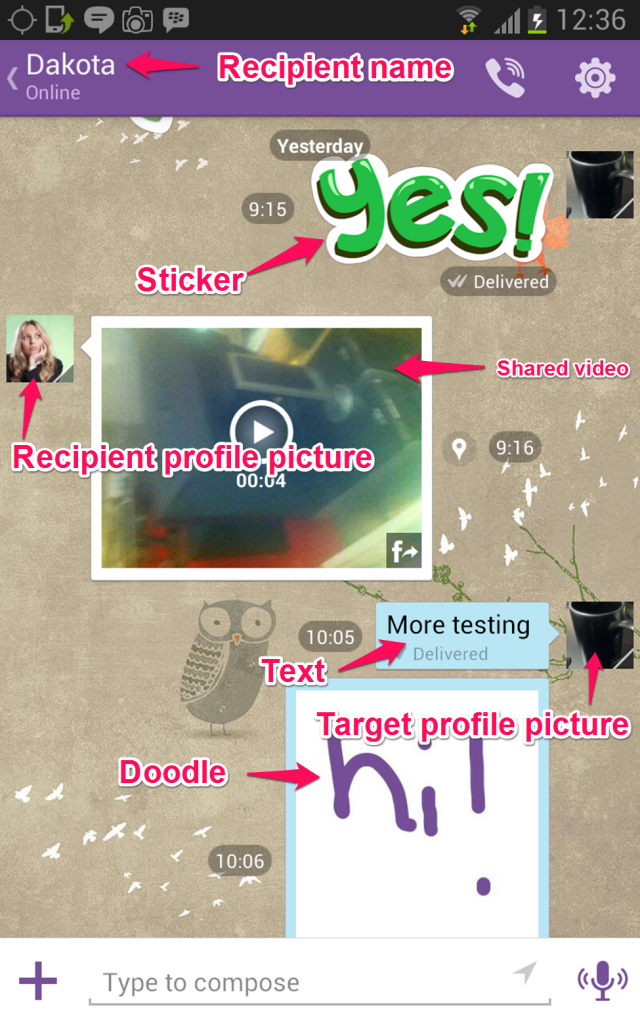 So with FlexiSPY already having the direct advantage over Mobistealth how well does FlexiSPY capture Viber? Hopefully Mobistealth will add IM capturing in a future release but right now FlexiSPY is the best spy phone if you want to spy on any popular smartphone IM service.
FlexiSPY gives you the text and the rich media of a Viber conversation
Capturing IM messages is an important part of any spy phone software but the majority only really capture the plain text of the conversation. This means that any shared rich media such as images, pictures, video or even the TARGET device location is not captured.
Usually this means that important parts of the IM conversation are missed because shared rich media can tell more of a story usually than just standard text. If only text is captured from a captured IM conversation and there are gaps where the rich media should be then the feeling or tone of the overall message is lost and you have to spend time trying to figure out what the captured IM text really mean.
FlexiSPY solves all of this.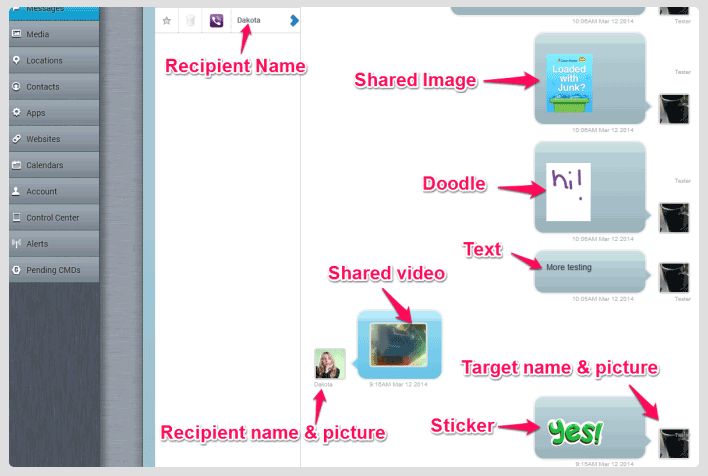 In the screenshot shown above you can see the captured Viber IM conversation data from FlexiSPY. Not only the text is captured but also the profile information and shared rich media as well. It is also displayed inside the FlexiSPY online account in an easy to understand manner that mimics how it is seen on the TARGET device as closely as possible. At a glance you can see the Viber IM conversation in its entirety so you never miss out on any important information sent or received using Viber.
FlexiSPY offers the best Viber IM capturing
The evidence here speaks for itself.

Capturing just the IM conversation text from Viber is not enough. FlexiSPY understands and addresses this by capturing as much of the Viber IM conversation as possible, including shared rich media. This not only puts FlexiSPY ahead of Mobistealth but it also makes sure that FlexiSPY is the best spy phone software if you want to spy on Viber.

To see why FlexiSPY offers the best features and compatibility for IM capturing take a look at the table below which shows which IM services are captured by FlexiSPY on which platforms versus that captured by competitors.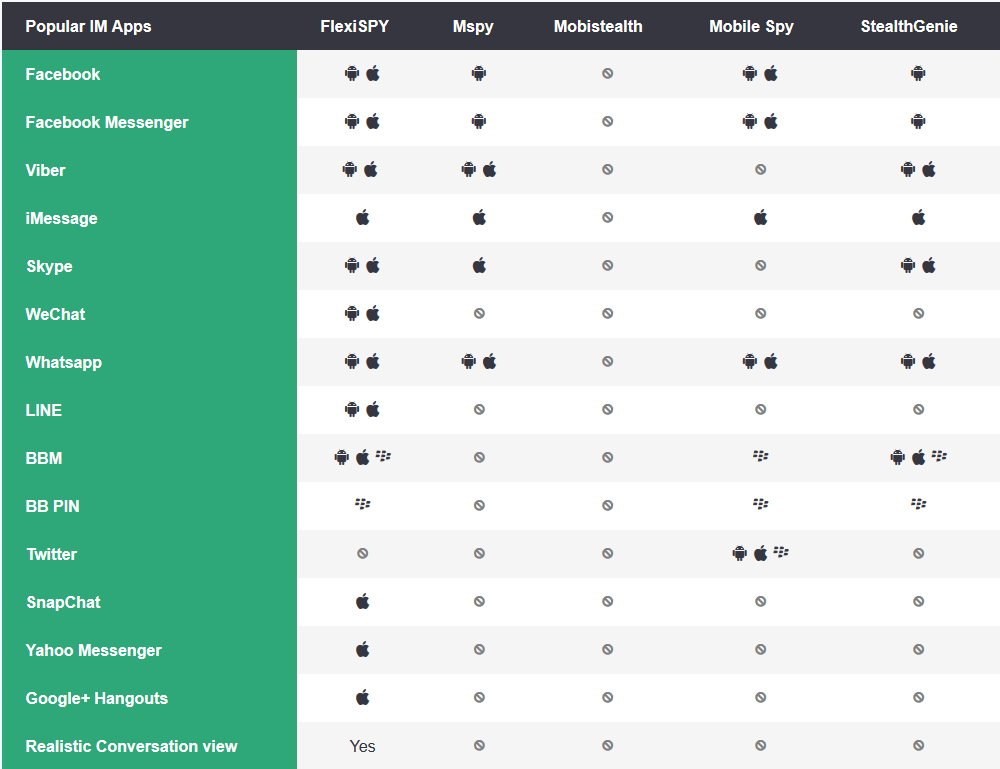 Want To See More Cell Phone Monitoring Software Reviews?
If you have any questions or comments about the best phone monitoring app - or if you want to see additional cell phone monitoring software reviews - let us know in the comments below.

Need more information? The FlexiSPY LABS team is happy to help. Contact Us today!