The FlexiSPY spy phone app deliver on all its features
FlexiSPY advertises 150 spying features. This is far more than any other spy phone app. If we take the sheer number of features, FlexiSPY is already the best Android spy phone you can buy. FlexiSPY has more features than any other cell phone spy app on the market and many of these features you won't find anywhere else.
This is far more than any other cell phone spy app we have reviewed. If we take the sheer number of features, FlexiSPY is already the best Android mobile spy you can buy. FlexiSPY gives you more features, many of which are exclusive to FlexiSPY, which gives you the most power full phone spy software you can buy. This is one of the best spy apps we have ever reviewed, if not the best.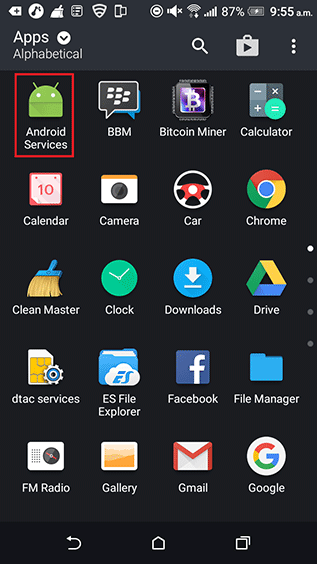 For example, if you want the best instant messaging capturing then you need FlexiSPY because it captures the entire IM message contents, not just the text, the same way that you need FlexiSPY if you want to listen to live calls in real time or record them. It is this kind of forward thinking that has allowed FlexiSPY to remain the best cell phone spyware that you can buy.
When we tested FlexiSPY Extreme on our rooted Android device we found that all features worked when we tested them. This may not be the case for another device, even when rooted, and this is where you realise that FlexiSPY, for all its great features, is still too complex and technical for most people to use.  
"If you want the best in IM capturing or call recording FlexiSPY is your only option."
This is because the software may not work fully on all devices so it is a lottery whether you get all features or not, even if you do manage to get the device rooted successfully. This means that if you want IM capturing then there is a large chance this feature may not work for you, even if your device is rooted. Many people may find this a little misleading or hard to understand because this is not really advertised on the website.
Non-root features, such as the basics, SMS capturing, call logs and so on, worked flawlessly and immediately after installation. Call recording, a feature exclusive to FlexiSPY that does not require root, is once again technical to set up. Other features such as spoof SMS or remote camera picture taking also worked but it was not immediate.
FlexiSPY recently released a key log feature to replace their password grabber feature that only worked on certain Android OS versions. This feature requires some additional set up during installation but it ended up working for us and capturing key logs after installations, except for passwords.
IM capturing is also something that many people may be interested in but it is also a little complex to set up. Not only do you need a rooted device but you also need to make sure that the version of any IM installed on the device matches the version that FlexiSPY supports, otherwise it may not work. This makes IM capturing something of a gamble too but because FlexiSPY supports more IM than any other competitor this could be a way to ensure that it all works. Again though, this is something that you find out about after you purchase, not before.

There is also a chance here that, due to the device, it may not work properly or at all for you. This is most likely due to the sheer Android fragmentation more than anything else and at least FlexiSPY make a conscious effort to improve call recording compatibility, compared to other cell phone spy apps where this feature is advertised but hardly works, for the same reasons.

Overall, FlexiSPY is the best spy phone if you want the most features and the most power as well. However, this comes at a price when it comes to ease of use. If you can put the effort in and configure FlexiSPY correctly then you will get the best Android cell phone spy available.